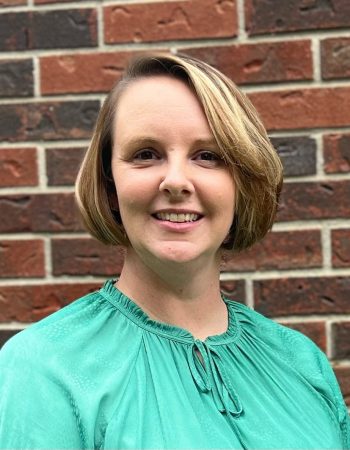 Regional Girl's Club Coordinator
Dr. Emily Lacks is originally from Hopkinsville, Kentucky and is married to her high school sweetheart, Pastor Erich Lacks; they have two boys, Jeremiah and Raymond.  Emily enjoys spending quality time with her family, being outdoors, camping, reading, and watching her boys play soccer and basketball.  Emily has served alongside her husband in youth ministry from 2008-2017.  During the summer of 2017, Erich and Emily transitioned to a senior pastor leadership role where they served in Nashville, TN and then returned to Pulaski, TN during Christmas 2019, to serve as the lead pastor of the first church they ever worked in full time ministry.
Emily has obtained her Doctorate of Educational Leadership (Ed.D.) with an emphasis in Curriculum and Instruction.  She is passionate about education and helping students to overcome their struggles in the general education classroom.  In addition to being passionate in the school setting, Emily is passionate about the Lord's children learning about Him.  Since returning to the Pulaski, TN area, Emily has served as Boys' and Girls' club Curriculum Coordinator, Women's Ministry Director, and Pastor Wives' C.A.R.E. Group Co-Leader.