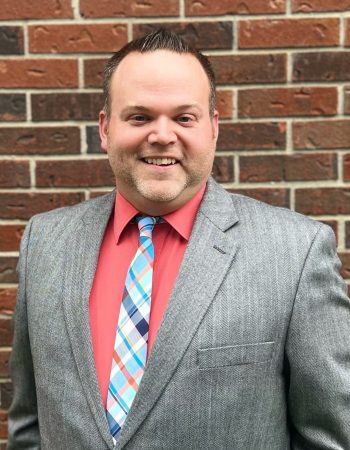 Regional Youth and Discipleship Director
423-284-5552
Pastor Erich Lacks is excited to be serving the North Central Church of God Region as Youth Director while also serving the amazing people of Lighthouse Church of God (Dickinson, ND) as their pastor.
Erich is married to the love of his life and "high school sweetheart," Emily. Erich and Emily are the proud parents of two amazing boys, Jeremiah and Raymond. Erich and Emily are both from Hopkinsville, Kentucky.
Pastor Erich is an Ordained Bishop in the Church of God and is an Alumni of Lee University, having graduated with his Bachelor of Arts in Pastoral Ministries in July 2007. He is also an Alumni of the Pentecostal Theological Seminary, graduating with his Master of Arts in Church Ministries with a Discipleship and Leadership emphasis in May of 2022. Pastor Erich has been accepted to Regent University (Virginia Beach, Virginia) where he plans to receive a Doctorate in Strategic Leadership (DSL) with an ecclesial (Church) leadership emphasis.
Pastor Erich is passionate about loving and serving people of all ages, having served in full time ministry since February of 2008. He has served as a Student Pastor from 2008-2017 and a Lead Pastor from 2017 to the present. Pastor Erich has served on the Tennessee Youth Leaders Association Board, Tennessee State Youth Board, Tennessee State Ministries Board, has been a Youth Camp speaker for multiple years, written curriculum, and ministered across the globe. His ministry philosophy centers around serving as a servant leader—following the example of Jesus. His ministry is centered around ministry being a place of: healing, ownership, understanding, serving, and expectation.